Mountain Lion Hunts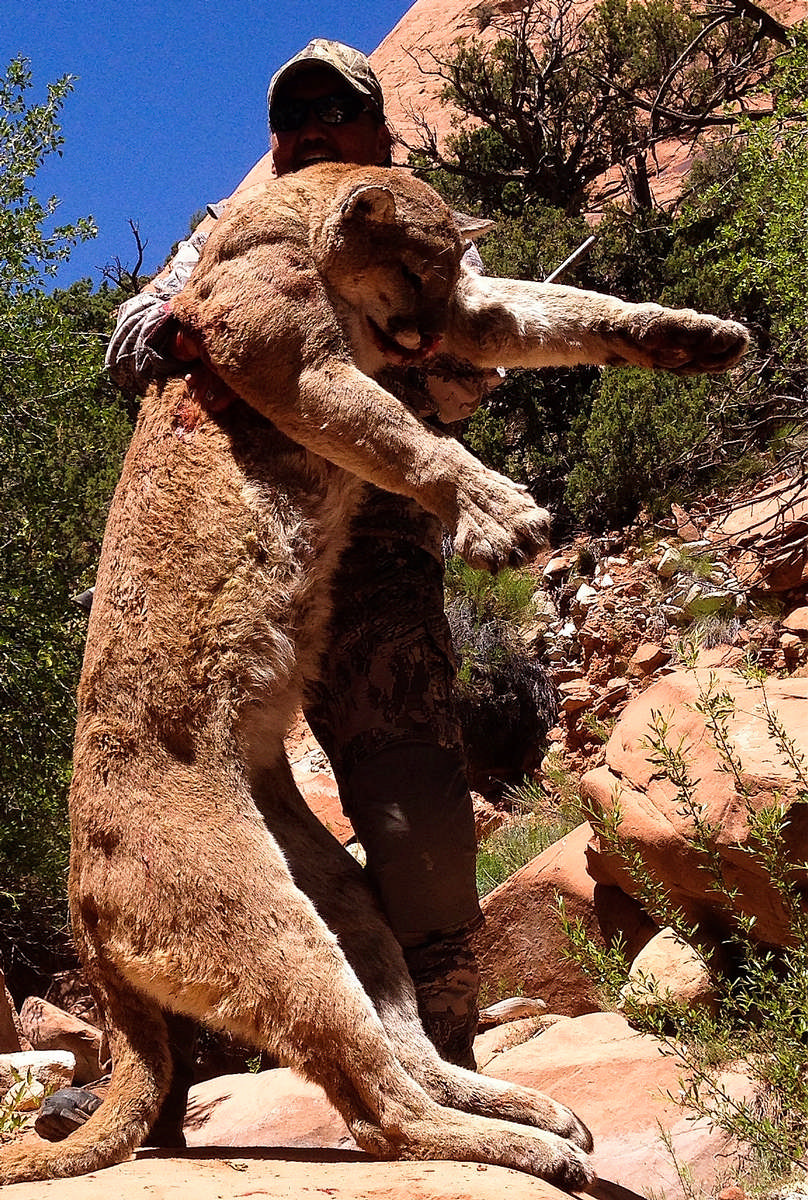 Mountain Lion Hunt Proclamation
https://www.nndfw.org/docs/2020_21proclamation_lion.pdf
Hunt Dates: October 01 - June 30

Navajo has arguably some of the biggest Mountain Lions in the southwest. We offer hound hunting for Mountain Lions in snow and on Dry Ground. These hounds are our pride and joy and are members of our family. Getting within a few yards of these Magnificent Elusive Dangerous Predators will for sure get your heart beating. These hunts require hunters to be in good to really good physical shape as it requires some hiking in all conditions and may require some physical training beforehand as well as factoring in the elevation differences if coming from the back east. It is definitely a high-energy adrenaline rush type of hunt that you will never forget.
Our Hunts:
We set up camp right on whichever hunt unit our client will be hunting in to provide as ample hunting field time as possible and to limit travel time back to the camp duration of the hunt. We provide a 44" Fifth Wheel as our base camp, Wall Canvas Tent as Dining Hall and utilize Jeep and or four-wheel drive Vehicles for field transportation. We will pre-scout for Mountain Lions before our clients arrive to get a good idea of which Lion to go after and come up with a game plan when our client gets to our base camp which is the day before the client arrives. On opening day we will use one or two groups of hounds to track and tree or bay up a Mountain Lion. Most time we will utilize 4X4 truck with hound boxes and drive roads till we cut a track in the snow or on dry ground or we will hike canyons or ridges to known areas where lions have been scrapping or passing thru saddles to cut tracks. Terrains can be anything from high elevation Mountains with ponderosa pines, oak brush and aspens slopes, to lower country with cedar and sage flats to Red Canyons depending on the year of the hunt.
Fully Outfitted Hunts:
We offer for all our hunts a five-day fully Outfitted Hunt which includes: All Meals, Accommodation, Field Transportation, assist with Game Care and Hound assist. Call for Price Details: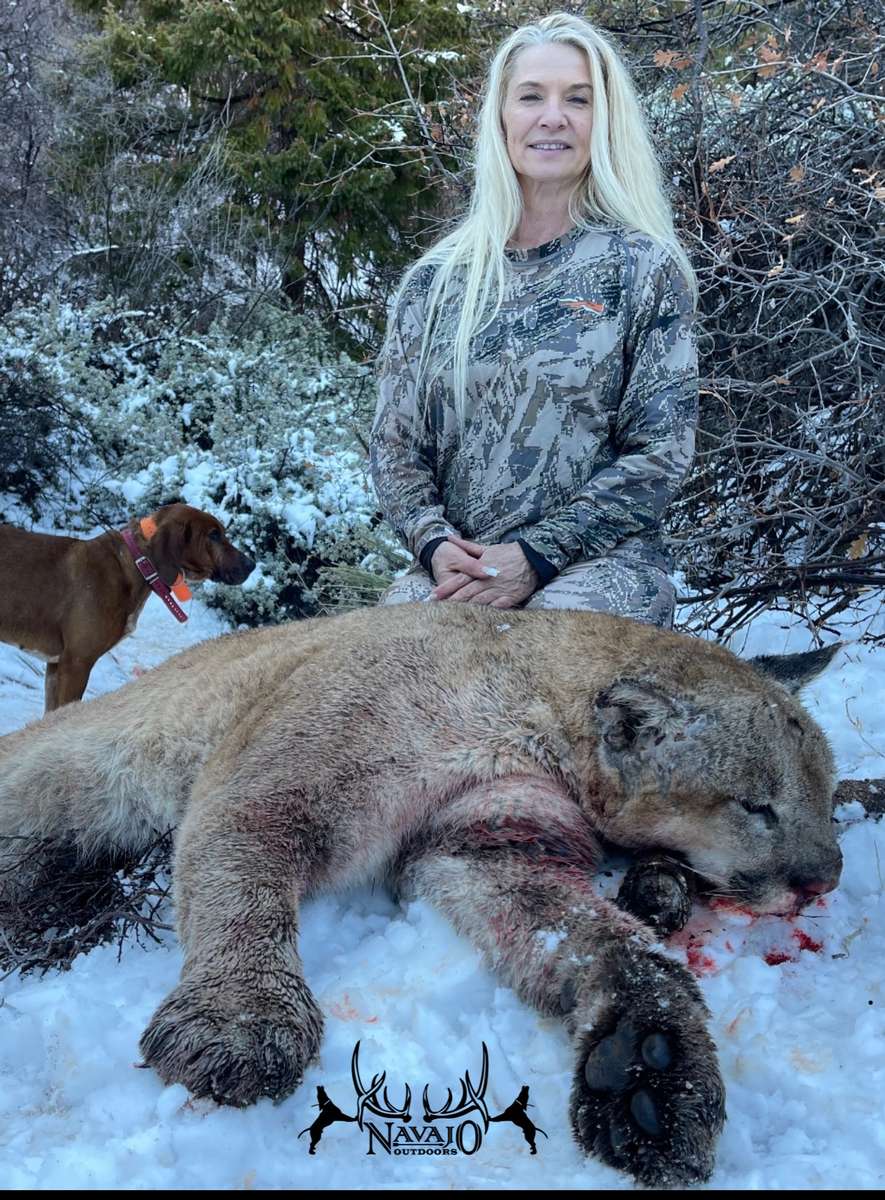 Snow Mountain Lion Hunting is what most hunters prefer when it comes to lion hunting. Wintertime lion hunting is most definitely a different kind of experience for hunters as they enjoy the fresh new snow conditions which give the whole experience a different kind of hunt.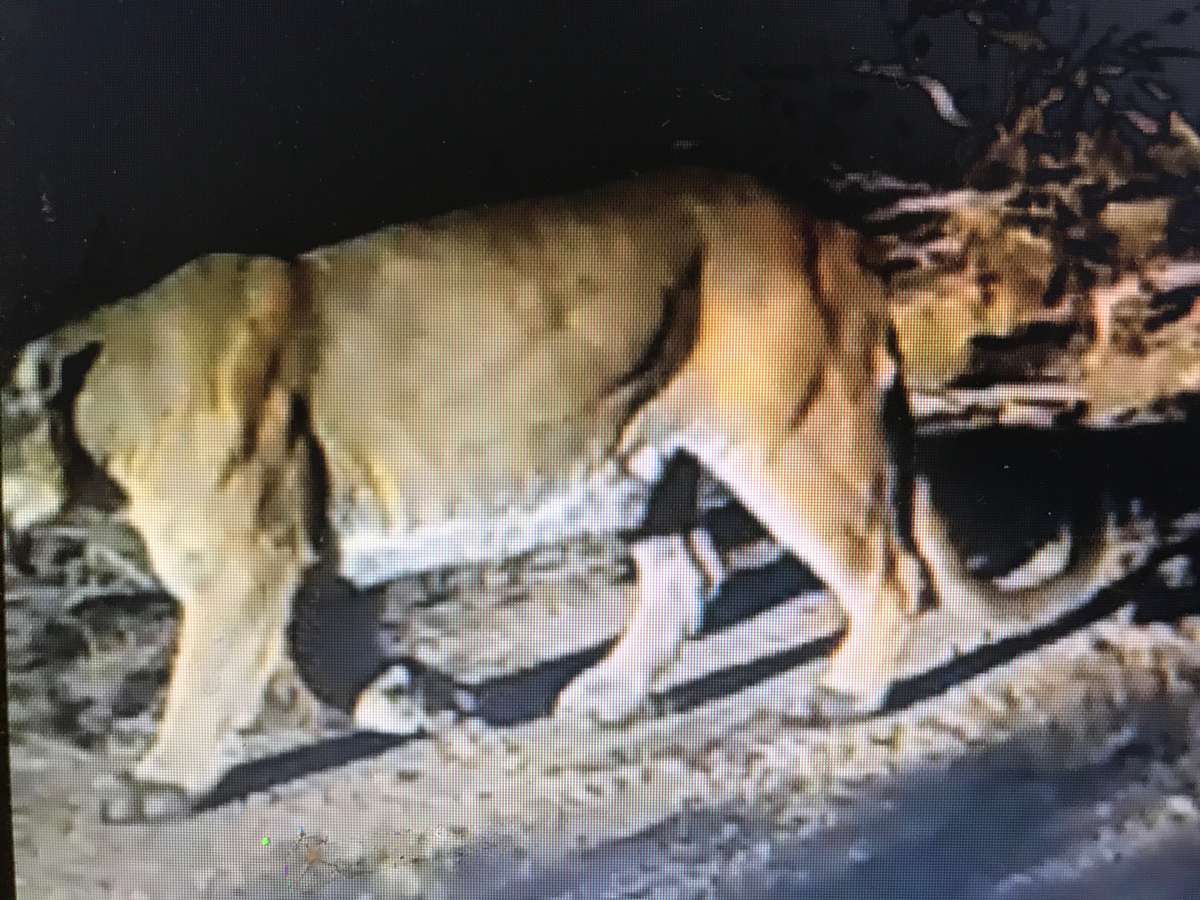 Getting within a few yards of these Massive Monstrous Mountain Lions like this definitely gives a hunter a different type of appreciation of these elusive predators and their beauty.